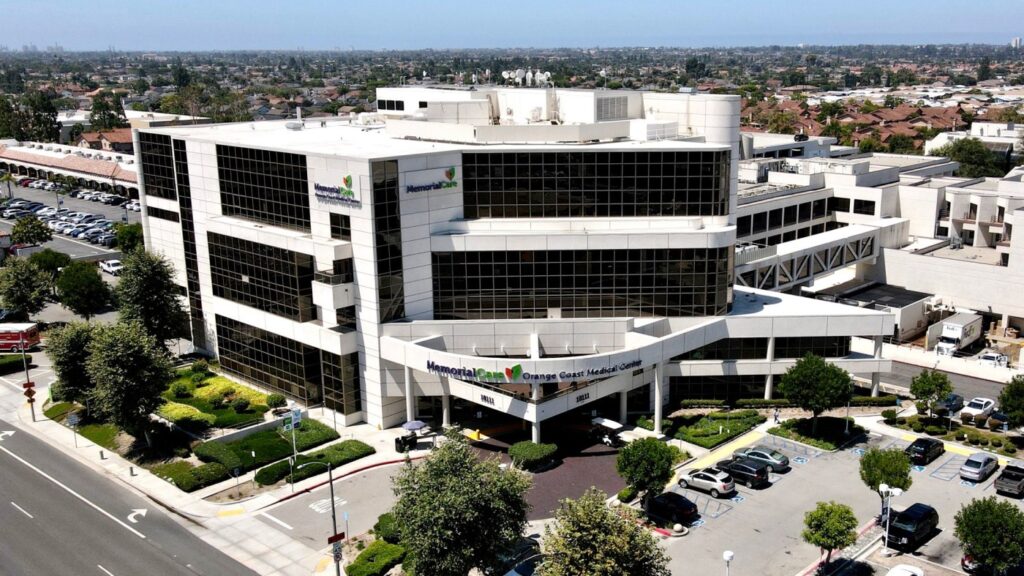 1. MemorialCare Orange Coast Medical Center
18111 Brookhurst St, Fountain Valley; 714-378-7000; memorialcare.org
To be the best regarded hospital in Orange County takes some hard work. But Fountain Valley's MemorialCare Orange Coast Medical Center tops the readers' poll again.
"Every year, we work tirelessly to raise the bar on our performance level so that we continue to exceed our own expectations here at MemorialCare, and even more importantly, those of our patients who entrust us with their health," says Marcia Manker, CEO of Orange Coast Medical Center and Saddleback Medical Center, in a statement.
The 240-bed hospital is one of four in L.A. and Orange counties and offers general care as well as specialists in cardiology, neurology, obstetrics orthopedics and its ER is considered one of the best in the state. But there's no time to rest when people need you.
"To achieve excellence, you must commit to excellence in every aspect of what you do and how you do it," Manker says. "We are incredibly appreciative for MemorialCare's amazing team of employees, physicians, volunteers, and donors, and we will never become complacent in the care we provide. It is our promise to every patient, caregiver and family member that we will consistently provide extraordinary care and that we will focus on always improving our services in order to exceed the expectations of those who rely on us."
2. MemorialCare Saddleback Medical Center
24451 Health Center Drive, Laguna Hills; 949-837-4500; memorialcare.org
MemorialCare Saddleback Medical Center is routinely honored for excellent medical care for patients and families at every stage of their lives. The hospital is considered in the top 5 percent of the nation for clinical excellence and comprehensive high-quality care, and for the fifth time in the last decade, Saddleback has been named in the readers' poll.
The hospital is well known and relied on for the prevention, diagnosis and treatment of cancer and heart disease, as well as stroke, pulmonary disease, neurosurgery and orthopedics, and has long been a leader in women's health.
This year, the women's hospital celebrated its 35th anniversary with the opening of a new obstetric emergency department and includes an advanced Level III Neonatal Intensive Care Unit (NICU) staffed 24 hours a day with board certified neonatologists, specialty nurses, and respiratory therapists for infants born prematurely or with complications.
3. Hoag Hospital
Aliso Viejo, Irvine, Newport Beach; 800-400-4624; hoag.org
Hoag Hospitals remain popular with Orange County readers at least partly because they are always within easy reach of one. The Irvine hospital and Orthopedic Institute, as well as the Newport Beach hospital and its Birthing Center are centrally located with a wide array of care available, including specialties in cancer, cardiac and digestive health, as well as vascular, neuroscience, and their well-known women's health and orthopedics departments.
Both hospitals are designated Cardiovascular Receiving Center (CVRC) for emergency cardiac care. And in Irvine's new Fudge Family Birthing Suites, new moms can labor, deliver and recover in the same room — and have two C-section operating rooms nearby — as well as a fully expertly staffed nursery, including OB/GYN hospitalists, midwives, board-certified anesthesiologists and neonatologists.
At the same time, the Orthopedic Institute is consistently named one of the top orthopedic hospitals in the nation.