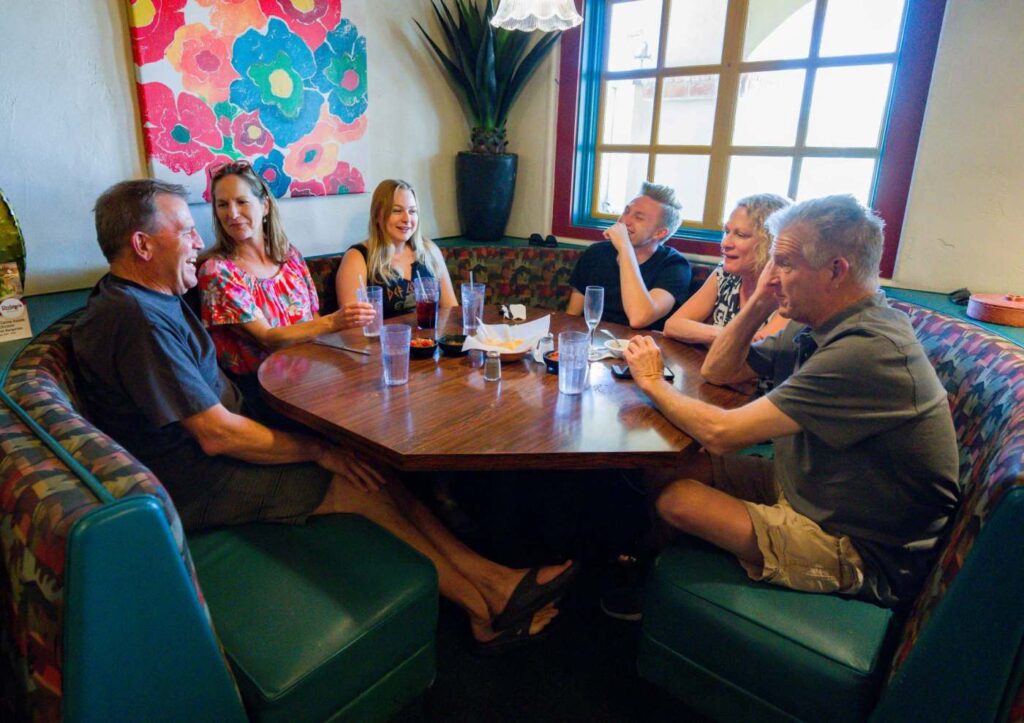 1. Rodrigo's Mexican Grill
Multiple locations; rodrigos.com
"As a father, it's important to have a family-friendly atmosphere," said Rodrigo's Mexican Grill Executive Chef Allan Aguinaga. "Growing up in a Mexican family, I remember how special it was going out to a meal."
That feeling is brought forward in all Rodrigo's does and helps elevate the restaurant in the opinion of Best of OC voters.
Although Rodrigo's has grown to include 10 restaurants, it remains at heart, and in fact, a family operation.
Now in its 50th year, the family-friendly nature of the restaurants extends to offering Fiesta deals for family celebrations, lunches, parties and receptions, not to mention a Fiesta Club with periodic deals.
It all begins with the front of the house.
"Obviously our service is amazing," Aguinaga said, adding that a number of employees have worked on the staff for 45 years and they "bring their commitment to craft every day."
Of course, service only takes you partway there.
The restaurants all feature festive, atmosphere and meals are prepared daily with fresh and healthy ingredients.
Menu selections run the gamut — there are dinner, lunch express, happy hour and Sunday brunch menus, not to mention family to-go catering.
There are eight kinds of appetizers, 10 house specialties, fajitas, combinations plates and burritos. Para los niños, the choice of a taco, cheese enchilada, bean and cheese burrito, quesadilla or chicken strips, with fries or rice and beans.
2. Keno's Restaurant
5750 East La Palma Ave., Anaheim Hills; 714-777-9511; www.kenosrestaurant.com
Since Keno's Family Restaurant opened its doors in 1980 it has strived to be a staple of "The Canyon" in Anaheim Hills.
The Cooper family bought the business in 1993 and, according to the owners, continues to focus on two things: the food and the people.
When it comes to being family friendly, a good start is being renowned for your "world famous" pancakes, with a secret recipe made from scratch in eight varieties, and equally notable fried chicken.
Since the restaurant's opening, Tuesday nights have been Chicken Nights, and that tradition continues.
A full menu includes breakfast, lunch and dinner, as well as sandwiches and salads.
Did we mention kid-friendly? The restaurant has a fountain with desserts, homemade ice cream sundaes and milkshakes.
There is also live entertainment and weekend concerts as well as outdoor entertainment venue space for private events.
For adults, the lounge area has been converted into Geno's Steakhouse, an upscale dining option.
3. Fratellino's by Cesar Lomeli
600 S. Brea Blvd., Brea,;714-255-9100; fratellinos.com
Old-school family eating is at the core of this Italian restaurant. While many eateries have transitioned to featuring alcohol that draws a more adult crowd, Fratellino's by Cesar Lomeli likes to keep it kid-friendly and family-oriented.
"Only 3 percent of our sales are alcohol," says owner Cesar Lomeli. "We sell food, that's what we do."
That doesn't mean you can't get a nice glass of red, white or blush house wine with your meal.
Of his diners Lomeli says they are "mostly families," adding, "we don't mind if kids make a mess."
The family focus extends to Lomeli's support of local schools and sports programs.
"We're very involved in sports teams and nonprofits," said Lomeli, who partners with many groups, donating portions of proceeds or making good old-fashioned barter deals.
The  welcoming atmosphere is evident in the décor, including a lake mural that surrounds the dining area.
The menu consists of Italian staples in generous portions: lasagna, parmigiana, plus pizza, sandwiches and salads.
Related Articles

Best of Orange County 2023: Best happy hour

Best of Orange County 2023: Best Italian restaurant

Best of Orange County 2023: Best Mexican restaurant

Best of Orange County 2023: Best outdoor dining

Best of Orange County 2023: Best pizza