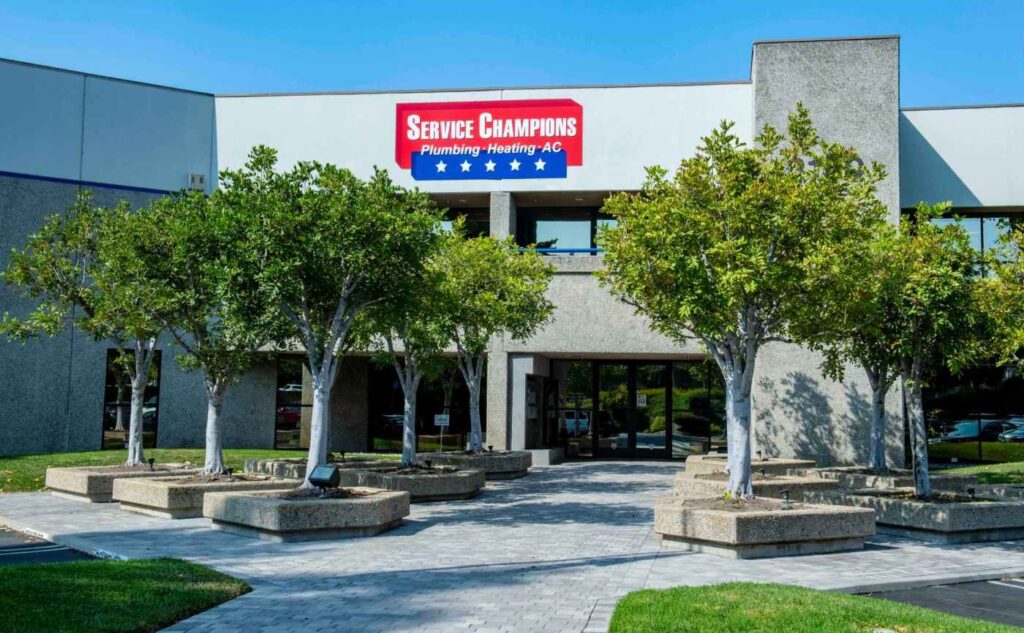 1. Service Champions
3150 E. Birch St., Brea; 714-462-5200; servicechampions.com
Before you call Service Champions, check the blog section of the company's website. It's a useful resource with posts on common heating and air conditioning issues that will help you troubleshoot if and determine how quickly you need to schedule an appointment with a professional.
If you do need a professional, Service Champions' techs are highly trained and required to go through annual training with a master technician and stay up-to-date on technological advancements in their field. Before your appointment, you'll receive an email with a photo ID of your technician.
The company's work comes with a host of guarantees, including a "no lemon" policy for new installations, to protect customers against faulty equipment, a "no change order" guarantee ensuring that you pay what you were quoted and a "24 Hour Fix-It Or Hotel" guarantee. For those looking to install a new air conditioning or heating system, Service Champions breaks down the process on their website, so you'll know what to expect before you even call to make an appointment.
Service Champion's Brea office is one of four the company operates in Southern California and offers services across Orange County. Moreover, the company's commitment to "good deeds for free" impacts students and families in the area through their work with Brea Olinda Unified School District and their annual Thanksgiving turkey drive.
2. Veteran Air
2925 E. Ricker Way, Anaheim; 714-206-3493; veteranairusa.net
Owned by Mike Anderson, who served in the U.S. Army from 2001 through 2005, Veteran Air has been cooling and heating homes in Orange County since 2009 and consistently ranks among the best in the area.
The company's team of specialists handle everything from system installations and repairs to duct replacements to air scrubbing and UV light air purifiers.
Veteran Air's membership program includes maintenance visits, discounts and repairs and indoor air quality products and an extended labor warranty. Plus, the monthly fee can be applied to a new system or ducts installation.
Firmly entrenched in the local community, Veteran Air has teamed up with other Orange County businesses to support charities like the Children's Miracle Network and host an annual holiday toy drive. It has also participated in community events like Tustin Tiller Days and Anaheim Hills' Fourth of July Parade.
3. Moffett Plumbing and Air
1863 N. Neville St., Orange; 714-477-7504; moffettplumbing.com
Previously known as Tom Moffett Plumbing, Moffett Plumbing and Air has ben serving Orange County since 1969. The family-owned company is best known for its plumbing services, like  its low-cost drain cleaning and Family Club maintenance program. (Check the company's blog for tips on how to properly unclog your shower drain or toilet.) But it has also garnered a following for heating and cooling system installations and repairs.
Got an HVAC emergency? Moffett Plumbing and Air is available 24 hours a day, seven days a week and there's no after-hours fee. Moffett also offers a full range of installation and maintenance services, including energy efficient solutions like ductless mini-split and zoned HVAC installation, as well as tankless water heater installation.
Financing options are available through Ally Lending and be sure to check the coupons section of the company's website for current service promotions.
Related Articles

Best of Orange County 2023: Best apartment community

Best of Orange County 2023: Best appliance store

Best of Orange County 2023: Best blind/shutter store

Best of Orange County 2023: Best city to live in

Best of Orange County 2023: Best door/window company