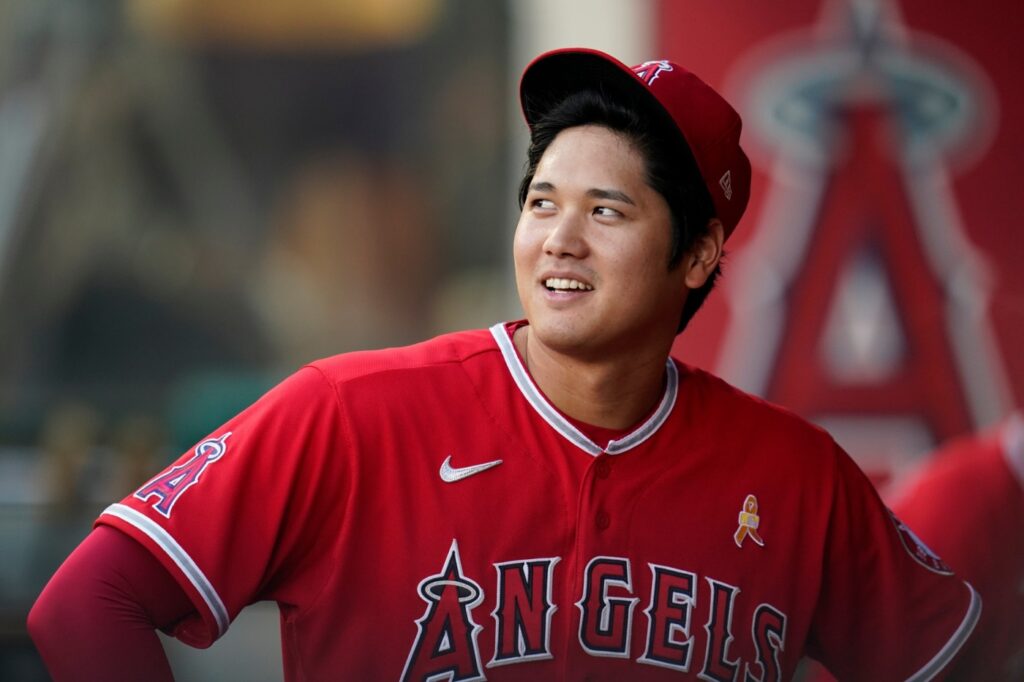 Editor's note: This is the Tuesday, January 24, edition of the "Game Day with Kevin Modesti" newsletter. To receive the newsletter in your inbox, sign up here.
Good morning. Angels fans had reason for hope when owner Arte Moreno announced last summer that he was putting the team up for sale. What's the reason for hope now thatMoreno has announced he isn't selling after all?
First, other sports news:
L.A.'s NBA teams go into their clash tonight on optimistic notes. The Lakers traded Kendrick Nunn and draft picks for Wizards forward Rui Hachimura, strengthening the wing position and signaling management's willingness to invest in the playoff push.
The Clippers have Kawhi Leonard and Paul George healthy and together, and coach Ty Lue says they're feeling "dangerous."
St. John Bosco High swept the top honors and Bosco and Mater Dei tied for the most players recognized as the 2022 All-CIF Southern Section football teams were revealed.
Injuries cloud the chances for the 49ers (Christian McCaffrey, Elijah Mitchell) and Chiefs (Patrick Mahomes) going into the NFC and AFC championship games on Sunday.
And Todd Helton, Scott Rolen and Billy Wagner are among players with a shot at the Baseball Hall of Fame when voting results are announced today.
Now, the latest twist for the Angels.
Moreno, the Arizona billboards billionaire who has owned the Angels since the year after their only World Series championship in 2002, was supposed to begin receiving formal bids for the team next month from potential buyers who included Golden State Warriors owner and Orange County native Joe Lacob.
That changed when Moreno announced yesterday that the Angels are no longer up for sale in a statement that made it sound as if he's doing fans a favor. He cited "unfinished business," presumably winning a championship, and said his family "realized our hearts remain with the Angels and we are not ready to part ways with the fans, players and our employees."
So far, Moreno's warmth is not being reciprocated by fans, for reasons detailed by columnist Jim Alexander and by fans themselves on social media.
What cause is there to think this could change, and fans could find optimism that the Angels could avoid a ninth straight year of non-playoff baseball in 2023 and begin to turn things around without a change of ownership?
Here are three reeds of hope, however slim.
First, there's a chance that having ownership settled for the foreseeable future will allow the commencement of negotiations with Shohei Ohtani to avoid the two-way superstar leaving as a free agent after his one-year, $30 million contract for the upcoming season runs out.
But, as Angels beat writer Jeff Fletcher says, "It's likely that Ohtani would like to see how the Angels perform before committing to a team that hasn't had a winning record in any of his five seasons (here)."
And as Alexander says, "Ohtani has made it clear he wants to win."
Second, Moreno did give GM Perry Minasian the freedom to spend money this offseason, allowing the owner to crow in his statement that the Angels "committed to a franchise-record player payroll."
It's true that the payroll has risen from about $174 million in 2022 to $206 million in 2023, which would place the Angels seventh among the highest-spending Major League Baseball clubs.
But Moreno's problem hasn't really been spending money; it's how he has spent it. The Angels' biggest offseason acquisitions – left-hander Tyler Anderson, outfielder Hunter Renfroe, infielders Brandon Drury and Gio Urshela – are solid but seem unlikely to lift Ohtani and Mike Trout to the top of the American League West.
Third, there have been signs that Moreno finally is getting the message from his executives about the need to invest in the Angels' farm system, whose woes were laid out thoroughly in Fletcher's three-part series in November (look here, here and here).
As Fletcher said then, farm-system improvements were evident last summer in better results for Angels minor-league teams, and the question now is how soon that young talent will show up in Anaheim.
Maybe the happiest thing that could happen next is that Moreno would see fans' sour reactions to his reconsideration of selling the Angels … and would re-reconsider.
Failing that, the best Anaheim fans can hope for is that Moreno's re-commitment to the franchise will mean a renewed effort to please Ohtani, freedom for Minasian to spend wisely and continued refurbishments on the farm.
Otherwise, more Moreno will only mean more of the same futility.
TODAY
Clippers and Lakers are sixth and 12th in the Western Conference but only two games apart going into this meeting at Crypto.com Arena (6 p.m., TNT).
Kings visit Philadelphia, whose nine wins in 13 games include a 4-2 win in L.A. (4 p.m, BSW). Preview.
Ducks are in Arizona to face the Coyotes for the first time since a heated encounter last April (6 p.m., BSSC). Preview.
NEXT QUESTION
How are your expectations for the Angels affected by Arte Moreno canceling plans to sell the team? Share your reaction to Moreno's announcement by email ([email protected]) or on Twitter (@KevinModesti).
280 CHARACTERS
"Serious question: Does Arte Moreno realize what the fan base thinks of him?" – Jim Alexander (@Jim_Alexander) after the Angels owner announced his family is "not ready to part ways with the fans, players and our employees."
1,000 WORDS
Ground strokes: Ball kids and officials dry the court after rain fell during the quarterfinal singles match between Jelena Ostapenko of Latvia and Elena Rybakina of Kazakhstan at the Australian Open in Melbourne. Photo is by Lintao Zhang for Getty Images.
LET'S TALK
Thanks for reading the newsletter. Send suggestions, comments and questions by email at ([email protected]) and via Twitter @KevinModesti.
Editor's note: Thanks for reading the "Game Day with Kevin Modesti" newsletter. To receive the newsletter in your inbox, sign up here.
Related Articles

UCLA football hires Kodi Whitfield as cornerbacks coach

Alexander: How Michael Herrera went from APGA to the PGA this week

Alexa Knierim, Brandon Frazier skating in the present

Orange County boys athlete of the week: Sidney Dina, JSerra

Orange County girls athlete of the week: Kaiya Mack, Esperanza