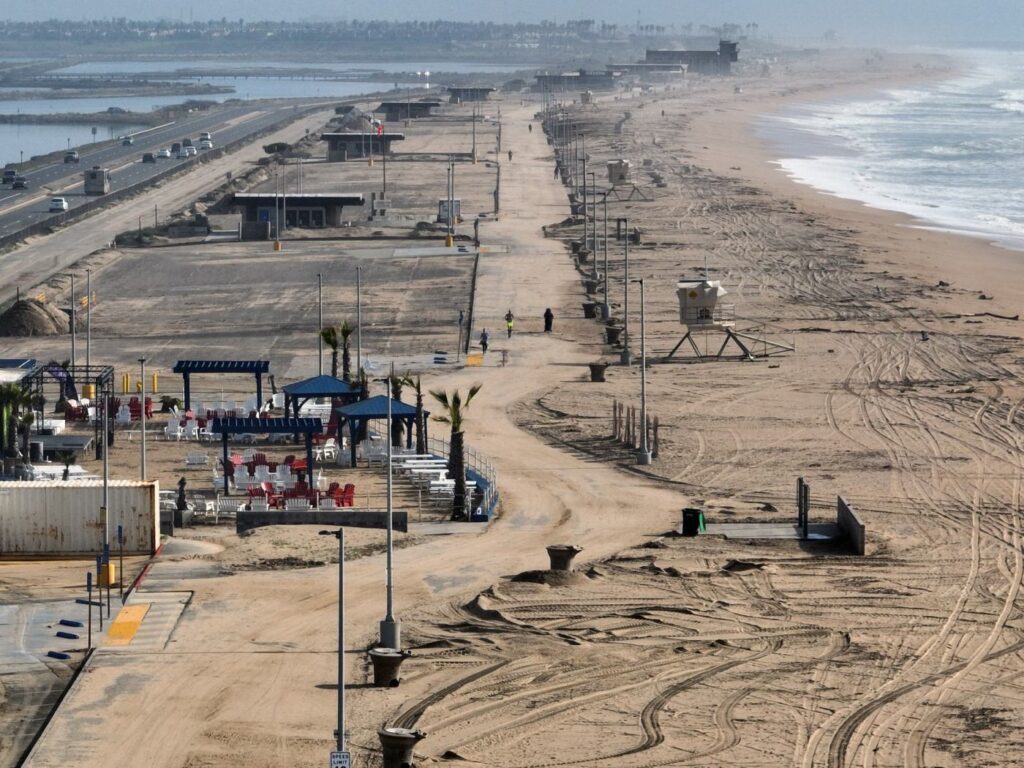 Flooding on Pacific Coast Highway has shut down southbound traffic near Warner Avenue as the high tide on Tuesday, Jan. 24, sent sea water across Bolsa Chica State Beach and onto the busy roadway.
The beach's parking lot and the popular bike and walking path in Huntington Beach remain closed as sand and salt water again, for the third time in recent weeks, flooded the area.
"It's a beautiful day," lamented State Parks Superintendent Kevin Pearsall, "and PCH is closed, the parking lots are closed and the multi-use trails. I can't even get vehicles in there to determine if there's concession damages."
Tides were at 6 feet at 10:25 a.m., which were actually less than the weekend's king tides that reached near 7 feet. Surf was in the 3- to 4-foot range Tuesday, not big by any means, though bigger waves are on the way in coming days.
"I've been here a long time. I've seen king tides before, but this is unique," Pearsall said about having so much flooding on a sunny day and so frequently, not just during storms. "We have tide changes regularly, it's just a matter of when and how much."
Berms are built in different areas of the beach to try to hold back tide waters, as are piles of sand bags, Pearsall said.
State Parks is collaborating with Caltrans on the cleanup, but crews were waiting Tuesday for tides to drop.
Flooding onto Pacific Coast Highway has only happened a handful of times in the past decade, typically during winter storm activity, Pearsall said. The parking lot and trails have been closed for three weeks due to the set of swells and storms that battered the area earlier in the month.
"It's crazy, this is a regular, beautiful winter Southern California day and we have the tide going to Pacific Coast Highway at the north end of Bolsa," he said. "That is not a normal occurrence for us."
Related Articles

Another shot of swell expected to bring sizable surf to coast

Weekend Amtrak service through San Clemente to resume early February

Lifeguard wins prestigious Eddie Aikau Big Wave Invitational in massive surf

Art and nature explored in Laguna Art Museum festival

King tides to bring extremely high sea levels, but is flooding again a concern?