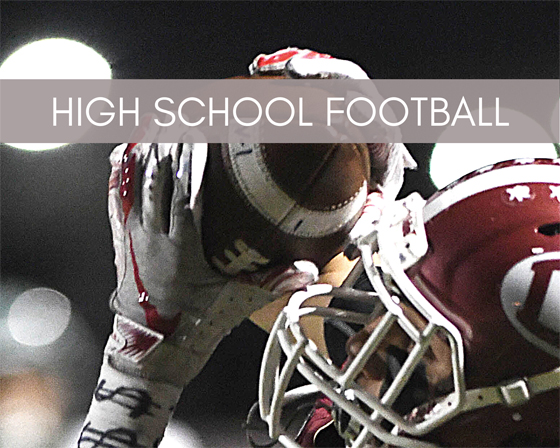 REDLANDS — San Juan Hills started the fourth quarter of Friday night's CIF Southern Section Division 3 playoff game trailing 35-14 on the road against Citrus Valley. Coach Rob Firth told his team they had a great opportunity to write a script.
What the Stallions created overcame adversity to have a happy ending, scoring 24 points in the fourth quarter with Timmy Herr's 2-yard touchdown run with 21.7 seconds left and giving San Juan Hills a 42-35 victory over Citrus Valley of Redlands.
San Juan Hills scores to take the 42-35 lead over Citrus Valley with 21.7 seconds left in the 4Q. PAT good. pic.twitter.com/XitTwzw9IW
— James H. Williams covers UCLA football (@JHWreporter) November 11, 2023
San Juan Hills won their third consecutive game to improve their record to 11-1. The Stallions will play the winner of the St. Bonaventure-Cajon quarterfinal game next weekend. Citrus Valley, winner of the Citrus Belt League title, finished with an 8-4 record.
"I told them "you gotta believe' at halftime," Firth said. He related the story of Marcus Lutrell, who was the inspiration for the movie "Lone Survivor". "If Marcus Lutrell could crawl seven miles on his hands and forearms to freedom, we can play hard for 48 minutes."
Citrus Valley took a 35-14 lead with 4:15 remaining in the third quarter when Dawson Martinez connected on a 27-yard touchdown pass to Jayden Bowens. Martinez was effective as a passer and a runner.
Dawson Martinez finds Jayden Bowens for the touchdown. PAT good.
Citrus Valley has all the momentum.
CV leads San Juan Hills 35-14 with 40.5 left in the third quarter. pic.twitter.com/XJmS8GJQcO
— James H. Williams covers UCLA football (@JHWreporter) November 11, 2023
San Juan Hills benefitted from a 15-yard penalty against Citrus Valley, and started their drive from the 50-yard line. Herr completed three passes and ran for a 12-yard gain to move the ball to the Citrus Valley 4. Jaydn Robinson caught two of Herr's passes, the final one for a 4-yard touchdown reception on the first play of the fourth quarter. Citrus Valley 35, San Juan Hills 21.
The Stallions recovered a fumble at their own 29. Herr completed three straight passes to move the ball to the 4-yard line. The sophomore quarterback ran for a 2-yard touchdown on fourth down. With 5:47 remaining, San Juan Hills cut the Citrus Valley lead to 35-28.
Citrus Valley was forced to punt, and San Juan Hills benefitted from a Cajon pass interference penalty. Herr completed a 30-yard pass to Colton Chase at the Citrus Valley 15. Robinson caught a 6-yard pass, and Herr tied the score at 35 with a 4-yard touchdown run with 2:22 remaining in regulation.
Herr completed 31-of-44 passes for 313 yards, Was his arm tired?
"Every part of me is tired," he said.
Firth said usually San Juan Hills would run the ball 60 percent of the time, but said Citrus Hills had a very good defense against the run.
Bruich said he apologized to his team after the game.
"When you lose, it's always the coach's fault," Bruich said. After being asked to review the entire season, he said it was Citrus Valley's first-ever Citrus Belt League championship. "They can't take that away from us."
San Juan Hills linebacker Weston Port (2025) talks about the victory over Citrus Valley.@PortWeston is considering UCLA, Michigan, BYU, North Carolina and Oklahoma. pic.twitter.com/LJ3ovxaHDt
— James H. Williams covers UCLA football (@JHWreporter) November 11, 2023