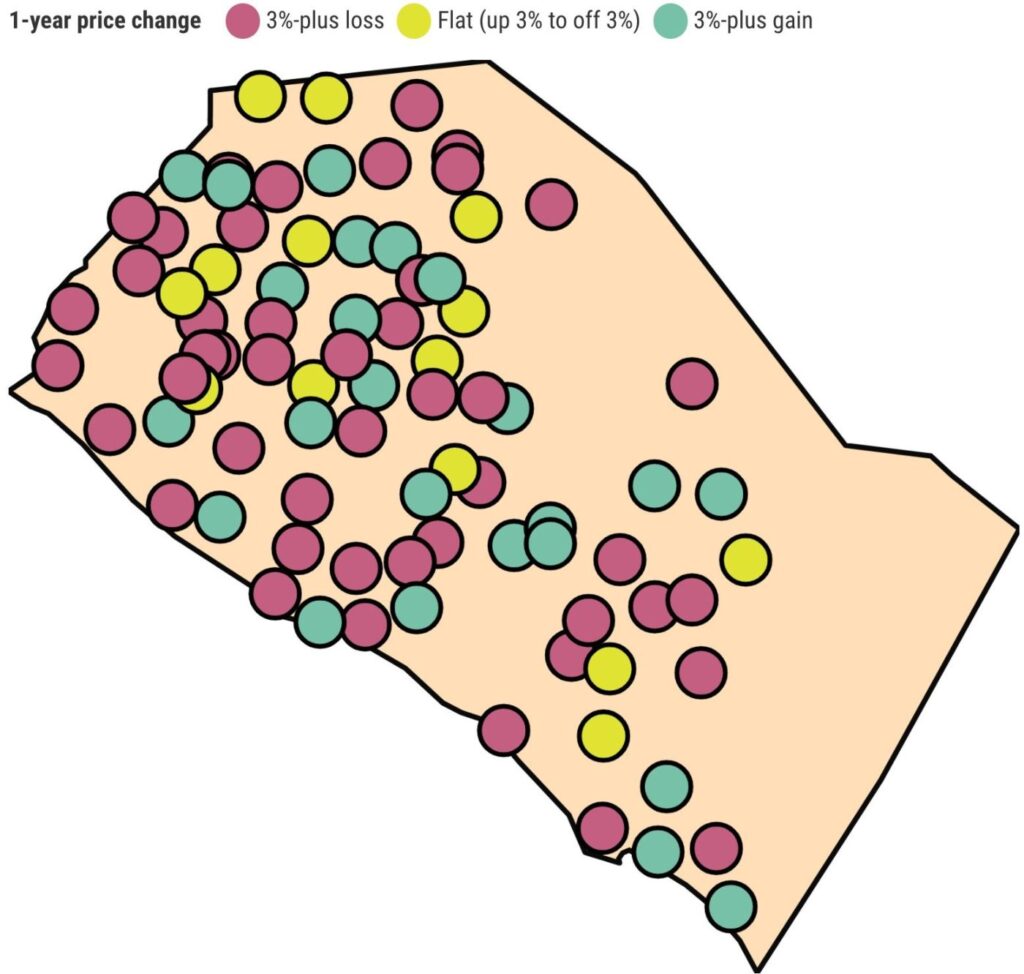 March 2023 OC home price change by ZIP from CoreLogic (Map by Flourish)
Home prices fell in the past year in roughly three of every five Orange County neighborhoods.
Countywide, the median selling price was $990,000 in March – off 3% in a year, according to CoreLogic data. Sales totaled 2,109 existing and new homes – off 34% in a year.
The market has cooled as rising mortgage rates and a shaky economy scared off house hunters. But it hasn't been an across-the-board drop.
In 51 of 84 Orange County ZIP codes, prices have fallen since March 2022. That's 61% of the county. And 71 ZIPs saw one-year sales declines or 85% of the county.
How did your ZIP code fare? Please note homebuying trends at the neighborhood level can be volatile. Check the graphic below …
In 51 of 84 Orange County ZIP codes, prices dropped since March 2022. That's 61% of the county. And 71 ZIPs had one-year sales drops, or 85% of the county. (SCNG / CoreLogic)
Related Articles

Home prices drop in 95% of U.S. metros since last spring's peak

Real gridlock: Homebuyers eager, sellers scarce

LA-Orange County home sales: 2nd-slowest March despite 43% jump

Inland Empire homebuying at 9th-slowest pace despite 31% March jump

Competition for housing heats up as Southern California listings plunge